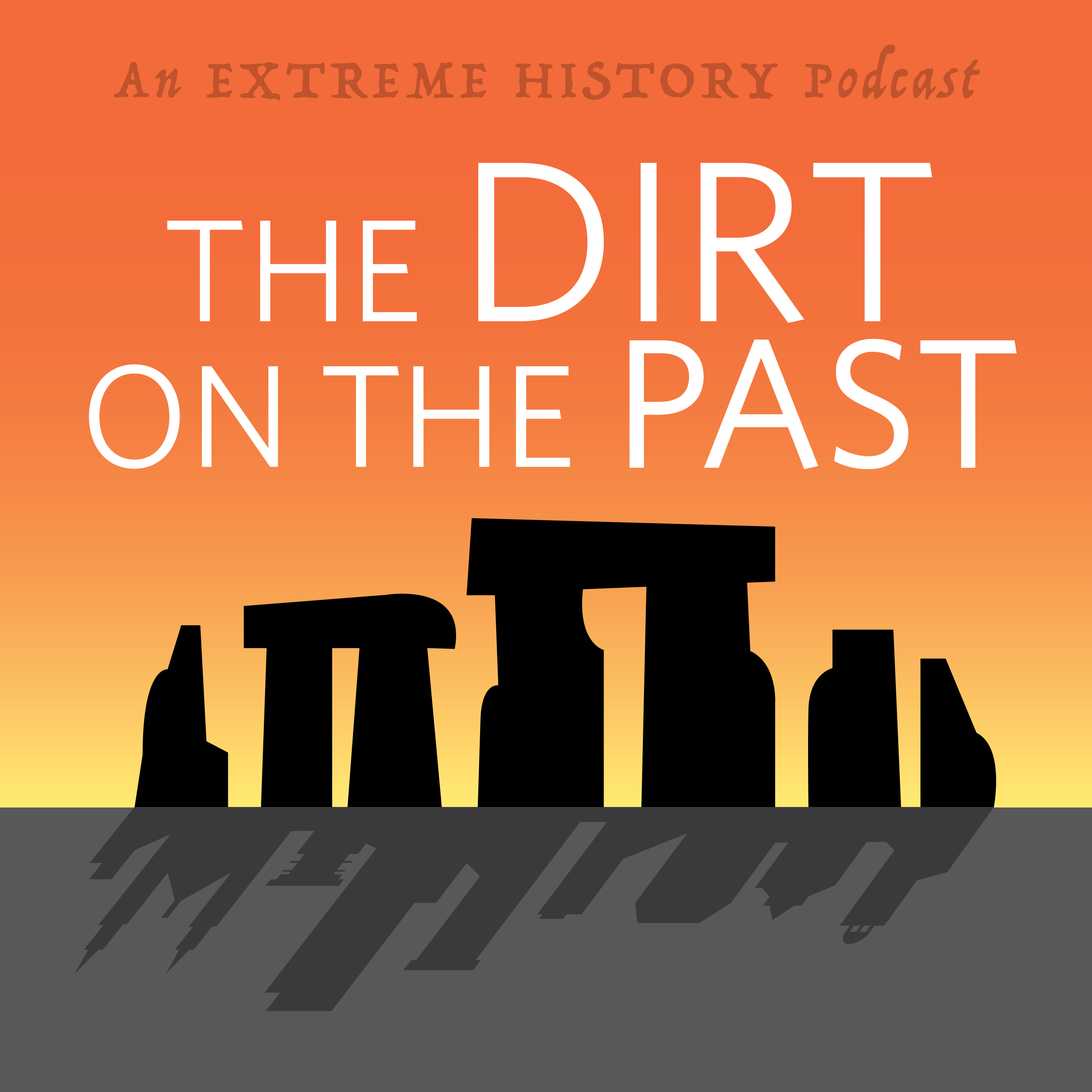 Welcome to The Dirt on the Past from The Extreme History Project and Gallatin Valley Community Radio, KGVM. Whether digging up a site or dusting off the archives, we bring you some of the most fascinating and cutting edge research in history and archaeology, and discuss why it matters today. Join co-hosts, Crystal Alegria and Nancy Mahoney as we converse with professionals in the fields of history, archaeology, and anthropology who bring the past…into the present.
Episodes
Tuesday Nov 09, 2021
Tuesday Nov 09, 2021
Join us as we talk with archaeologist Jack Fisher about his career as an archaeologist. We discuss his ethnoarchaeological research among the Efe people in the Ituri Forest in the Democratic Republic of the Congo, his work at First People's Buffalo Jump in Montana, his research partnership with John Parkington of the Department of Archaeology at the University of Cape Town in South Africa, and his work on an antelope kill site called Lost Terrace. For further reading, be sure to read Jack's chapter in Pisskan: Interpreting First Peoples Bison Kills at Heritage Parks. His chapter, co-written with Tom Roll, is entitled "First Peoples Buffalo Jump Archaeology: Research Results and Public Interpretation."  Dr. Jack Fisher taught anthropology at Montana State University (Bozeman) for 30 years and now serves as an Emeritus Associate professor at Montana State University. During his career, his archaeological research focused on the Great Plains and Rocky Mountains of Montana. He also did archaeological research in the Western Cape of South Africa in collaboration with archaeologists at the University of Cape Town, South Africa. At the beginning of his career, he did ethnoarchaeological research for one year among Efe people, part-time hunter-gatherers, in the Ituri Forest, Democratic Republic of the Congo.